Light fabric made from 100% cotton, 180 gsm density.
Soft on the body, no lycra or polyester.
Double seam on the collar and sleeves.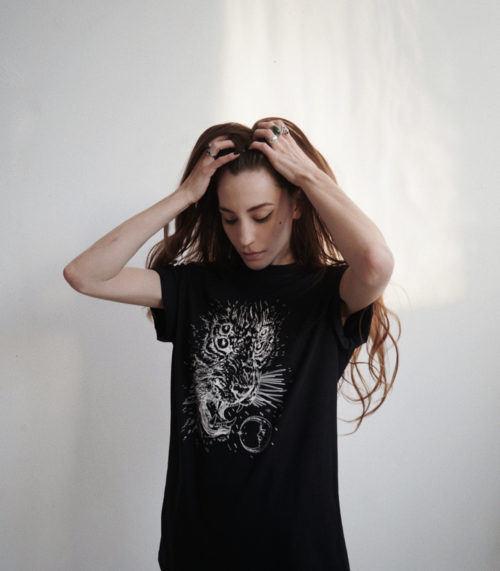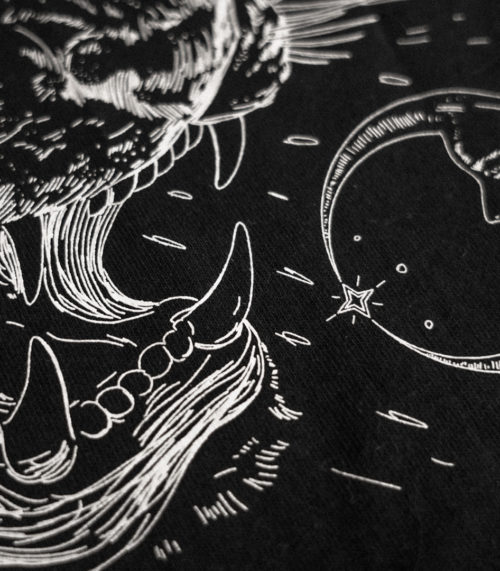 Only Silkscreen. Only Hardcore.
Soft to touch print with extra gliding to preserve thin details of the artwork.
Lines thickness – 0.5 mm.
Mooneater – graphic paraphrase for 'Landscape', released in 2020.
Have Patience, and it all will happen.
Mooneater – our first T-shirt exclusive. So we give a week for preorders and 10 days for producing a batch. There will be no more of this exact desing after that.